The SpaceX Falcon 9 rocket make a soft splashdown in the ocean after delivering six ORBCOMM OG2 satellites to space.
A newly released video shows a view of the splashdown, which took place on July 14, in the Atlantic Ocean, on Spaceflight.com. SpaceX CEO Elon Musk called the loss of hull integrity a "kaboom" in a tweet after the launch.
The July 14 launch with six Orbcomm communications satellites showed video of key milestones in the descent, such as two ignitions of the first stage to slow down the rocket.
In other news, an Atlas 5 rocket carryied the most powerful Earth-imaging satellite yet for the commercial market blasted off from California last Wednesday, by rocket-builder United Launch Alliance, a forced marriage between Lockheed Martin and Boeing.
Powered by a Russian-built RD-180 first-stage engine, DigitalGlobe's WorldView-3 satellite will be able to image the entire planet as it rotates below. The satellite is capable of seeing objects just 25cm (10 inches) across.
The US Commerce Department, which licenses American commercial satellite imagery providers, says DigitalGlobe must wait six months before putting out any 31cm products. Previously, DigitalGlobe was only licensed to sell images with a resolution below 50 cm to the US military.
Its main competitor in Europe is Airbus Defence and Space, which have various satellites that can capture 70cm imagery (re-sampled to 50cm) with its Pleiades-HR Optical Imaging Constellation. Pléiades 1A and Pléiades 1B provide coverage of Earth's surface with a repeat cycle of 26 days.
China will launch Gaofen-2 this year, the 2nd of five or six satellites to be launched for 1 meter Earth observation before 2016.
Then there is a raft of smaller operators with systems that generally work at 1m and above, with one or two now providing satellite video as well.
San Francisco-based Skybox Imaging, recently bought by Google, has video of Earth acquired by its small, free-flying SkySat-1 satellite.
Planet Labs, another San Francisco venture, has a "flock" of 28 nano-satellite imagers in orbit. The 28 satellites that make up Planet Lab's Flock 1 were carried aboard Orbital Sciences' robotic Cygnus vessel on a run to the space station. All 28 satellites orbit at an altitude of 400 kilometers, powered by solar panels. CubeSats allow scientists to measure multiple data points that would be unobtainable otherwise.
NSR's newly released UltraHD via Satellite, 2nd Edition, forecasts over 820 channels of UltraHD content via Satellite by 2025, with Direct to Home (DTH) leading the charge.
A pair of covertly developed inspector satellites to monitor activities in geosynchronous orbit for U.S. Strategic Command blasted were launched on July 28th. The mission is scheduled to last one year.
Some 170 countries now have at least one satellite of their own and 11 nations have the capability to launch a spacecraft into orbit, said commander Gen. William Shelton, adding that with space launch also comes missile technology and the potential for anti-satellite shootdowns.
Presumably, the actual mission of the Angels Satellites is to blow up stuff. Not that any Lockheed, Boeing or retired military would personally benefit from any "space war".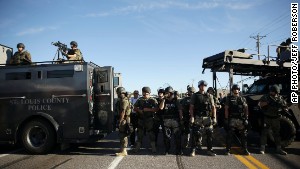 Related DailyWireless Space and Satellite News includes; Google Buys Skybox Imaging for $500 Million, Fleet of LEO Comsats for Google?, Satellite Swarms Revolutionize Earth Imaging, Google Buying Drone Company Titan, Facebook Announces Connectivity Lab, Amazon & Globalstar Test Wireless Service, GlobalStar Promotes "Licensed" WiFi in 2.4 GHz band, OuterNet: CubeSat Datacasting?, Planet Labs' Photo CubeSats Released,SpaceX: Geosynchronous Launch, Antarctic Expeditions Go Live, ExactEarth Launches 5th AIS Satellite, ViaSat-1 Launched,