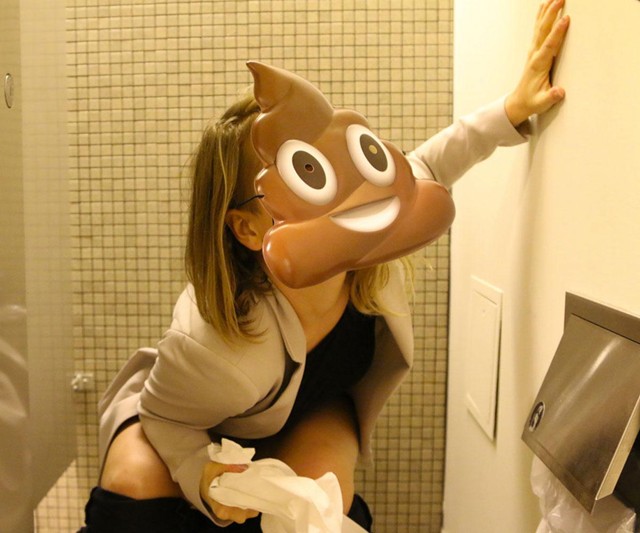 Only Emojis make it possible to text friends realistic piles of steaming poo, and only Emoji Masks make it acceptable to call them shitheads. Wearing one for costume parties gets two Thumbs Up and three Grin Emojis; wearing one for photo bombs gets a whole row of Thumbs, Grins, and Sly Guys.
Despite their literal attempts at disguise and subterfuge, these Emojis do not try to hide the fact that they're un-fancy $5 masks. Perfect for pictures and LOLZ, but don't expect to be wearing Heart Eyes every day for the next 10 years like your favorite baseball hat. Masks are made of thin plastic, and if their elastic strap is too tight, they will flex and distort around your face. Kid and Adult-sized straps come with each mask.
Emoji Mask styles include Sly Guy, Poop, Smile, Grin, and Heart Eyes. If bought as a 5-piece set, buyers can knock $10 off the individual mask price tag.