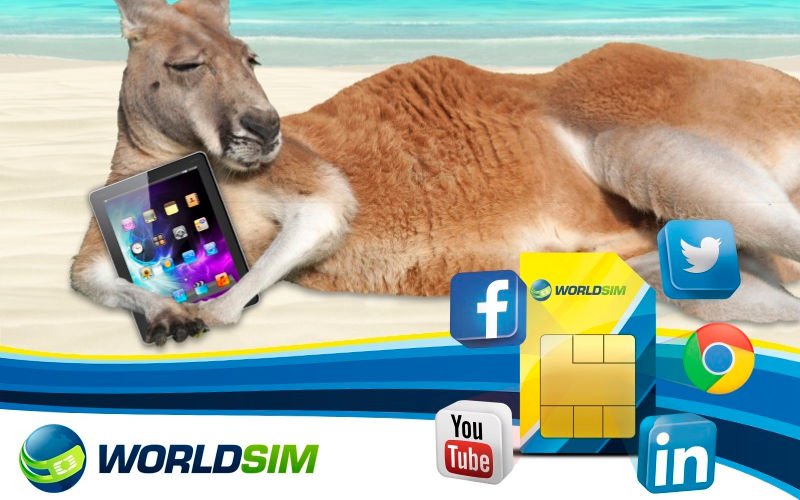 International roaming is one of those necessary evils that people have to deal with when traveling abroad, whether it's for business or pleasure. No country is exempt from the crazy high costs that roaming globally can result in, and bill shock is a fairly common problem.
Take South Africa, for instance. Travelstart's recent report "Cellphones in Travel" highlights what South Africans have been very concerned about ever since the cell phone was invented, and it turns out that they're concerned about paying extortionate amounts for using their phones abroad. And for good reason; compared to passengers flying out of the European Union, South Africans pay 5 times as much in roaming charges.
South Africans pay 5 times as much in roaming charges as European Union travelers
In a bid to help South Africans the same way it's been helping other countries around the world, global communications company WorldSIM is offering a South African number for its travel SIM card that works in 195 countries. This will allow South Afican citizens to travel while avoiding out-of-hand charges. In fact, WorldSIM says it can help South Africans save 85 percent on their costs.
"Travellers need to get more savvy with their roaming costs as international roaming bills can easily be reduced quite considerably, with very little action required," WorldSIM spokesperson, Andrea Crome said. "This will enable travellers to talk, text and browse to their hearts content while they are away, without the fear of a shocking roaming bill when they get home."
She continued to say "By making a few simple adjustments to their phone settings users can save about 50% on roaming charges alone, then if they additionally use a WorldSIM SIM card they can slash these costs even further – by up to 85% making roaming easily affordable to everyone, whilst still sting being able to stay in touch on their existing contact number. I tested this this for myself and took my WorldSIM to India for an 8 day trip and while my friend spent over ZAR 7,201 on roaming using her existing mobile operators add ons, I used my phone just as I would have whilst at home (I even accidently left data roaming on for 2 days) and my WorldSIM bill came to just over ZAR 540 – much less than using my regular mobile network would have charged me."
Many customers don't know global carriers exist and it results in a disconnected lifestyle
WorldSIM is not the only option out there, either. Indeed there are quite a few global carriers out there that seek to help lower roaming costs for customers. However, WorldSIM is one of the very few that offer a native South African phone number to use. Still, many customers don't know these solutions exist and the result is that 2 percent of travelers switch their phones off and keep it off. Another 28 percent switch to flight mode for the duration of the trip and countless others are essentially tethered to a WiFi hotspot just to be able to stay connected to their lives at home or load services like Nokia HERE or Google Maps.
If you're planning on traveling to South Africa or any other country, you'll definitely want a service such as WorldSIM in your phone to act as a buffer between you and phone bills like this.
You can find out more about WorldSIM and pick up a SIM card for your next trip via WorldSIM's website.